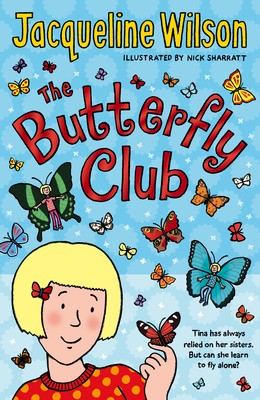 The Butterfly Club by Jacqueline Wilson. This book is amazing it is about three triplets Tina, Maddie and Phil. Tina is the Smallest of the three, Maddie and Phil always have to look out and protect Tina. I loved this book because it is was very fun to read. One of my favourite parts was when Maddie and Phil stand up for Tina. I have another favourite bit but that will ruin it for people who have not read it. There was not any scary bits in this book, that is what I like about Jacky's books.
I give this book:
5 stars
I recommend this book to people who don't like a book that takes ages to get into before you understand what is going on this book you understand right from the beginning.
Hope you enjoy this book if you have brought it and started reading it / if you all ready are / have hope u enjoyed it.
Love
CJ
-x-